When it comes to maintaining your competitive edge, we're the cutting edge.
Get more on top of your maintenance activities, by becoming less reactive to breakdowns.Take preventative measures to avoid breakdowns occurring, and use predictive actions to ensure you only intervene when you have to. Whether you are already actively preventing and predicting problems, or just starting out, we have pulled together advice, products and services for you to continue making headway.
Leading preventative and predictive maintenance brands
Automation & Control
Relays, Auxiliary Contacts, PLC, Beacons, and more.
View Now >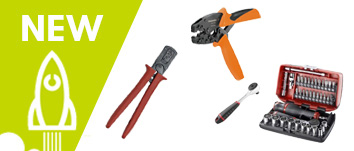 Hand Tools
Crimping dies, clamps, laser levels and more.
View Now >
Test & Measurement
Multimeters, Oscilloscopes, Data Loggers and more.
View Now >
An introductory guide to the IIoT
Discover more about the Industrial Internet of Things, including its uses and benefits, in our introductory guide.
View Now >

Thermal Imaging Cameras
Learn more about thermal imaging cameras and what they can be used for with our guide.
View Now >
Condition based monitoring
Downtime costs manufacturing businesses a staggering amount of money each year, learn how condition-based monitoring can help you.
View Now >
Condition based maintenance
Heat, noise, and vibration are the hallmarks of productive manufacturing environments, but also a key early-warning system.
Read More >
Building effective maintenance
RS Component's Director for Maintenance Solutions Richard Jeffers explains how to structure your maintenance team to deliver a streamlined process.
Read More >
We know how precious time is to you. And time standing still, is time wasted. That's why everything we do is around making sure your operation keeps moving. With over 700,000 parts from leading brands you can consolidate purchases to save time, as well as benefitting from same day and next day delivery to reduce any downtime.We are constantly developing our range to offer you parts which maximise operational life, with easy access to product support and service online.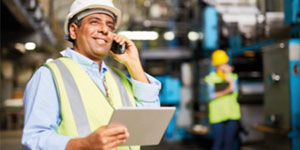 Procurement Solutions
Consolidate your vendor base and create an efficient process with our suite of eCommerce Solutions and Product Plus service.
View Now >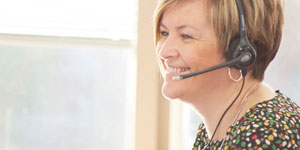 Products Support
Get a access to advice from our technical specialists - we're just a phone call away.
View Now >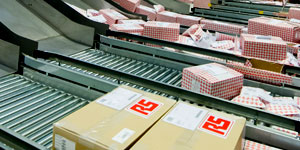 Flexible Delivery
With a range of flexible delivery and collection options we make it easy for you to receive your order when and where you need it.
View Now >