Featured products
Electrical Test & Measurement
Earth and ground resistance testers, insulation testers and loop impedance testers, plus a full range of accessories.
Environmental Test & Measurement
Advanced selection of accurate, reliable environmental measurement kits, meters, devices and accessories.
Temperature Test & Measurement
Wide range of products ranging from basic glass thermometers to high specification thermal imaging cameras.
Lab Equipment
Professional quality laboratory equipment, clinical measuring / dispensing accessories, and multifunction lab devices.
Bench Power Supplies & Sources
High-quality range of Bench Test Equipment that can be used for a variety of applications.
Engineering Test & Measurement
Our wide range of products includes optical, laser and manual measuring devices.
Maintenance Rounds
Follow our RS PRO-BOT as he zooms through a power plant to do a little ordinary maintenance, and discover our offering of calibrated Test & Measurement equipment.
About RS PRO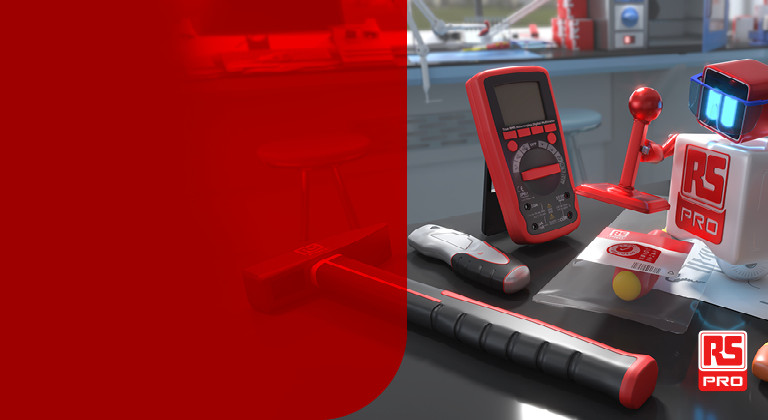 QUALITY: We rigorously test every part against demanding industry standards
CHOICE: We continuously expand our range to cover your every need.
VALUE: We price our products competitively without compromising our Quality
Our Range, Your Choice
No other own brand gives you as many high quality, great value products with same day dispatch; and with over 60,000 to choose from the choice is in your hands.
We are so confident in the quality of the products in our RS PRO range, that we are offering a 3 year warranty.
RS PRO Seal of Approval
AUDITED in compliance with industry standards
INSPECTED for guaranteed quality and performance
TESTED by leading engineers
Discover RS PRO Quality
Audited, Inspected, and Tested. Becoming an RS PRO product is not that easy. Take a trip to our Quality control labs with RS PRO-BOT!
Popular ranges from RS PRO