STMicroelectronics M41ST85WMX6TR, Real Time Clock, 64bit RAM, 28-Pin SOX
RS Stock No.:

188-9366P

Mfr. Part No.:

M41ST85WMX6TR

Manufacturer: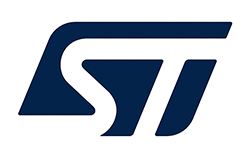 View all Real Time Clocks
---
726 In stock for delivery within 6 working days
Price (VAT excluded) Each (Supplied on a Reel) Quantities below 150 on continuous strip
| | |
| --- | --- |
| units | Per unit |
| 250 - 499 | TWD287.00 |
| 500 + | TWD283.00 |
RS Stock No.:

188-9366P

Mfr. Part No.:

M41ST85WMX6TR

Manufacturer:
Legislation and Compliance
---
Product Details
The M41ST85W is a combination serial real-time clock, microprocessor supervisor, and NVRAM supervisor. It is built in a low-power CMOS SRAM process and has a 64-byte memory space with 44 bytes of NVRAM and 20 memory-mapped RTC registers. The RTC registers are configured in binary coded decimal (BCD) format.
The M41ST85W combines a 400 kHz I2C serial RTC with an automatic backup battery switchover circuit for powering an external LPSRAM as well as the internal RTC. When power begins to fail, the switchover automatically connects to the backup battery to keep the RTC and external LPSRAM alive in the absence of system power. Access to the LPSRAM is also cut off via a chip-enable gate function, thereby write-protecting the memory. A programmable watchdog and power-on reset/low voltage detect function are the key elements in the microprocessor supervisor section.
The real-time clock includes a built-in 32.768 kHz oscillator (crystal-controlled). Eight of the 20 clock registers provide the basic clock/calendar functions while the other 12 bytes provide status/control for the alarm, watchdog, and squarewave functions.
RTC addresses and data are transferred serially via the two-line, bidirectional I2C interface. The built-in address register is incremented automatically after each WRITE or READ data byte.
The M41ST85W has a built-in power sense circuit which detects power failures and automatically switches to the backup battery when a power failure occurs. During an outage, the power to sustain the SRAM and clock operations is typically supplied by a small lithium button-cell battery as is the case when using the SNAPHAT®package option.
Functions available to the user include a non-volatile, time-of-day clock/calendar, alarm interrupts, watchdog timer, and programmable squarewave generator.
The eight registers for basic clock/calendar functions contain the century, year, month, date, day, hour, minute, second, and tenths/hundredths of a second in 24-hour BCD format.
The SOH28 SNAPHAT SOIC includes sockets with gold plated contacts at both ends. The unique design allows the battery to be replaced, thus extending the life of the RTC and NVRAM indefinitely.
The SNAPHAT top is keyed to prevent reverse insertion. The SNAPHAT IC and SNAPHAT tops are shipped separately. The ICs are available in plastic anti-static tubes or in tape & reel form. The SNAPHAT tops are shipped in plastic anti-static tubes. The part numbers are M4T28-BR12SH1 (48 mAh) and M4T32-BR12SH1 (120 mAh). For the extended temperature requirement, the 120 mAh M4T32-BR12SH6 is available.
---
Specifications
| | |
| --- | --- |
| Attribute | Value |
| Functions | Alarm, Battery Backup, Calendar, Watchdog Timer |
| Date Format | Binary, D:D:M:Y:C |
| User RAM | 64bit |
| Mounting Type | Surface Mount |
| Package Type | SOX |
| Pin Count | 28 |
| Dimensions | 18.01 x 7.67 x 2.39mm |
| Length | 18.01mm |
| Width | 7.67mm |
| Height | 2.39mm |
| Maximum Operating Supply Voltage | 3.6 V |
| Maximum Operating Temperature | +85 °C |
| Minimum Operating Supply Voltage | 2.7 V |
| Minimum Operating Temperature | -40 °C |