STMicroelectronics STM32F207VGT6TR, 32bit ARM Cortex M3 Microcontroller, STM32F2, 120MHz, 1 MB Flash, 100-Pin LQFP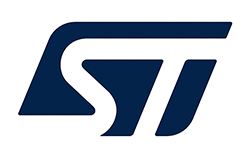 RS Stock No.:

791-7744

Mfr. Part No.:

STM32F207VGT6TR

Manufacturer:
The image is for reference only, please refer to product details and specifications
View all Microcontrollers
---
Temporarily out of stock - back order for despatch 10/09/2024, delivery within 6 working days
Price (VAT excluded) Each
| | |
| --- | --- |
| units | Per unit |
| 1 - 249 | TWD584.00 |
| 250 - 499 | TWD568.00 |
| 500 + | TWD559.00 |
RS Stock No.:

791-7744

Mfr. Part No.:

STM32F207VGT6TR

Manufacturer:
Product overview and Technical data sheets
---
Legislation and Compliance
---
Product Details
STM32F207/217, ARM® 32-Bit Cortex™-M3 Microcontrollers
The STMicroelectronics STM32 F2 series is based on the ARM® Cortex™-M3 32-bit microcontrollers that operate up to 120 MHz. STM32F207/217 Integrates Flash, SRAM, Ethernet MAC, high speed USB 2.0 OTG, camera interface, hardware encryption support and external memory interface.
The STM32 MCU processors feature 12-bit ADCs, DACs, 16-bit timers, 32-bit timers, a RTC and a true number random generator (RNG). As well as standard communication interfaces with advanced peripherals including an SDIO, an enhanced flexible static memory control (FSMC) interface and a camera interface for CMOS sensors.

Flash memory: Up to 1MB
SRAM: Up to 128 KB
Set of power saving modes
Two PWM timers for motor control
Different peripherals depending on the MCU
SDIO interface, Ethernet and camera interface (STM32F207xx only)
I2C, SPI, I2S, USARTs, USB OTG high-speed, USB OTG, CANs
Real time memory accelerator (ART Accelerator™)
Pin to pin compatibility with the other STM32 products
Temperature ranges: -40 to +105 °C
For products that are Customized and under Non-cancellable & Non-returnable, Sales & Conditions apply.


STM32F2 Series 32-Bit ARM® Cortex®-M3 Microcontrollers, STMicroelectronics


The STM32 family of 32-bit Flash Microcontrollers is based on the breakthrough ARM Cortex™-M3 core - a core specifically developed for embedded applications. The STM32 family benefits from the Cortex-M3 architectural enhancements.


120MHz Cortex™-M3 CPU
Excellent real-time behaviour
Oustanding power efficiency
Superior and innovative peripherals
Maximum integration
Cross family pin-to-pin, peripheral and software compatibility
---
Specifications
| | |
| --- | --- |
| Attribute | Value |
| Family Name | STM32F2 |
| Package Type | LQFP |
| Mounting Type | Surface Mount |
| Pin Count | 100 |
| Device Core | ARM Cortex M3 |
| Data Bus Width | 32bit |
| Program Memory Size | 1 MB |
| Maximum Frequency | 120MHz |
| RAM Size | 128 kB |
| USB Channels | 1 |
| Number of PWM Units | 2 x 12 bit |
| Number of SPI Channels | 3 |
| Number of I2C Channels | 2 |
| Typical Operating Supply Voltage | 3.6 V |
| Number of UART Channels | 2 |
| Number of CAN Channels | 2 |
| Number of USART Channels | 4 |
| Number of ADC Units | 3 |
| Length | 14.2mm |
| ADCs | 3 (24 x 12 bit) |
| Minimum Operating Temperature | -40 °C |
| Maximum Operating Temperature | +85 °C |
| Number of LIN Channels | 1 |
| Width | 14.2mm |
| Maximum Number of Ethernet Channels | 1 |
| Dimensions | 14.2 x 14.2 x 1.45mm |
| Height | 1.45mm |
| Program Memory Type | Flash |
| Number of Ethernet Channels | 1 |
| Number of PCI Channels | 0 |
| Pulse Width Modulation | 2 (12 bit) |