RS Lunar New Year Promotion
Spend over the minimum order amount and choose a reward by simply quoting the relevant promotion code! To receive your reward, please quote the Promotion Code (eg. 88661) in your order.
ORDER NOW via online, phone or fax. FREE delivery for online orders.
Order over TW$366,888* and choose a reward below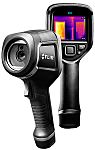 FLIR E5 WiFi Thermal
Imaging Camera
Promotion code:88661
Order over TW$156,888* and choose a reward below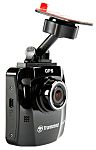 Transcend DrivePro
Automobile data recorder
Promotion code:88652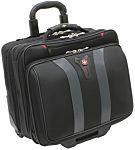 Wenger SwissGear Protomac
17in Laptop Wheeled Case
Promotion code:88651
Order over TW$106,888* and choose a reward below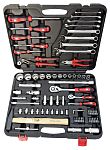 RS Pro 78 Piece
Mechanical Tool Kit
Promotion code:88632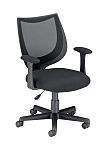 RS Pro Black
Fabric Desk Chair
Promotion code:88631
Order over TW$41,888* and choose a reward below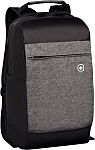 Wenger SwissGear
Laptop Backpack
Promotion code:88622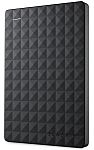 Seagate 500GB
Movable Hard disk
Promotion code:88621
Order over TW$18,888* and choose a reward below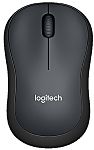 Logitech M220 USB
Wireless Mouse
Promotion code:88612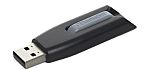 Verbatim StoreV3 64GB
USB 3.0 U-Disk
Promotion code:88611
Choose your reward in 3 easy steps!
Step 1
Choose your reward
Step 2
Enter the relevant promotion code
Terms and Conditions
Campaign is valid from 15th March to 30th April, 2018.

To qualify for this promotion, orders must be placed within the campaign period. Scheduled orders with future delivery date within and/or after the campaign period will NOT be eligible for the promotion.
Promotion Code must be entered in the 'Add Promotion Code' field of your online order, or stated to our customer service personnel at the time of your order. Orders without the Promotion Code stated at the time of order placement will NOT be eligible for this promotion.
This offer cannot be used in conjunction with any other promotions, special offers, non-contractual discounts, or rebates already in place.
This offer cannot be used on all Raspberry Pi products, Test & Measurement products and 3D printers (3D Brands include RepRapPro, Ultimaker, 3D Systems). 3D printer exclusion extends to Scanners, Software and Filaments from RS, Verbatim and 3D Systems. Red Pitaya products are also excluded from this offer.
Limit to ONE voucher per customer contact. Voucher is non-convertible to cash.
Reward eligibility is based on received order amount (excluding GST) per order. Limited to ONE free reward per order.
To be entitled for the reward, FULL payment to the participating order(s) must be received by RS no later than 31st August 2018.
Eligible customer will receive their rewards within 60 days after order has been fully paid. If the eligible customer does not receive the reward after 60 days, he/she must inform his/her RS Account Manager or call RS Customer Service of such non-receipt within 10 days. This is subject to full payment being made. If the eligible customer does not inform his/her RS Account Manager within the 10 days mentioned above, the eligible customer is deemed to have received the reward. RS will not entertain further enquiries on non-receipt of the rewards.
Reward will be sent to default Delivery Address. Customer is to ensure the delivery address is correct when the order is being placed. This is to minimise delay in delivery.
Reward availability is subject to a while-stocks-last basis and are non-exchangeable for cash. Any unclaimed reward after 2 weeks from initial delivery date or after two delivery attempts, full delivery charges for the item must be borne by the customer.
Customer is advised to examine the condition of the reward upon receipt. RS makes no representation or warranty regarding the quality or suitability of the reward. Any disputes or complaints pertaining to the reward must be resolved directly with the supplier. RS will not be responsible for any injuries, losses or damages resulting from using the reward.
RS may replace or substitute the reward with other item of similar value if any of the rewards are recalled, discontinued or made unavailable by the manufacturer or distributor. Images and colour of rewards are for illustration purposes only.
RS Components reserves the right to change or withdraw this promotion at any time and/or to modify the terms and conditions without prior notice.
Note that this promotion is not open to any government employee or public official, nor it is open to the employees of any customer of RS which has elected to exclude itself and its employees from such promotion. This promotion is not open to employees of RS Components and their immediate families.
RS deals only with companies only and not the individual employees of the customer company. It is the individual employee's responsibility to gain permission from their employer to participate in this promotion.
Customers shall not be permitted to participate in this promotion if, by participating, they may cause RS and/or themselves to be in breach of any agreement (including but not limited to any contract of employment) to which they are a party or in breach of any law, regulation or rule having the force of law to which RS or the participant may be subject.
By participating in this campaign, the customer understands that this campaign will not conflict with his/her company policy or rules. All products are registered products of their respective companies; they are in no way linked to this promotion.
Offer is not applicable to RS employees, non-incentive customers, employees from government/public entities.