STMicroelectronics is a global semiconductor leader delivering intelligent and energy-efficient products and solutions that power the electronics at the heart of everyday life. ST stands for life.augmented.
Led by President and CEO, Jean-Marc Chery, the $9.56 billion Company (2019) with 46,000 worldwide employees, designs and builds products, solutions and ecosystems to address the sustainability and resource management challenges of more than 100,000 customers, whilst helping them seize opportunities they are pursuing.
Collaborating with leading research labs and corporate partners around the world, STMicroelectronics invested 16% of revenue in R&D (2019) and has around 7,800 employees working in R&D and product design. Functioning in coordination and within close proximity to the R&D operations are the 11 STMicroelectronics manufacturing sites that master all aspects of the semiconductor supply chain and offer customers the quality, flexibility, and supply security they need.
Corporate Headquarters: Geneva (CH) Public since 1994: traded in New York, Paris, and Milan Committed to sustainability: Signatory of the United Nations Global Compact (UNGC), Member of the Responsible Business Alliance (RBA)
Featured products

Industrial Node Development Kit and Reference Design
Simplify prototyping and testing of advanced industrial IoT applications such as predictive maintenance and condition monitoring with the wireless STWIN (STEVAL-STWINKT1) kit
Built around STWIN core system board with processing, sensing, connectivity and expansion capabilities
Wide range of industrial-grade sensors including an ultra-low power microcontroller for vibration analysis of 9-DoF motion sensing data across a range of vibration frequencies
Discovery Kit for IoT Node: B-L475E-IOT01A2
Low-power communication, multiway sensing and Arm® Cortex® -M4 core-based on the STM32L4 series make this kit ideal for a wide diversity of applications.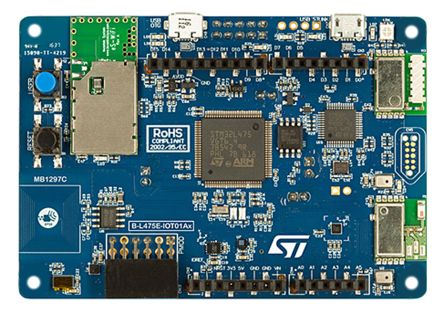 Multi-Sensor Predictive Maintenance Kit
The STEVAL-BFA001V2B is an industrial reference design kit for condition monitoring and predictive maintenance applications.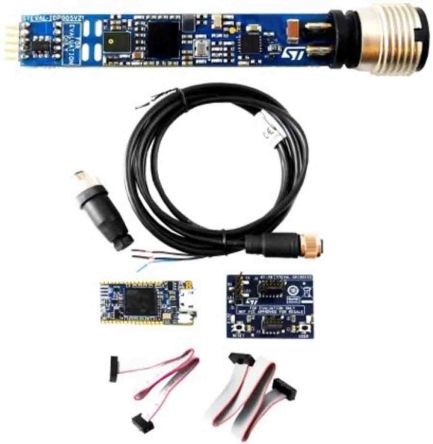 Bluetooth LE Sensor Node Development Kit
Complete with accelerometer, gyroscope, magnetometer, pressure, humidity, Time-of-Flight and microphone sensors powered by a CR2032 coin battery.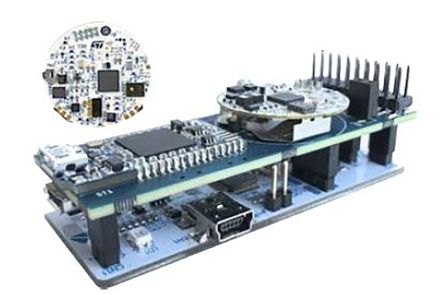 Motor control Nucleo pack: P-NUCLEO-IHM03
STM32 motor-control pack for three-phase, low-voltage and low-current DC brushless or PMSM motors.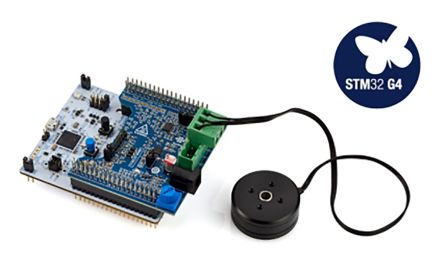 DesignSpark is the home of our engineering community. It's an online platform which allows passionate engineers to share ideas and find resources or tools to help with their projects.